M42-B band saw blades Bohler materials 41mm
Brand : BXTOOL M42-B 41×1.30mm inch 1 1/2×0.05
Product origin : Benxi, China
Delivery time : within 7-15 days after confirmed order
Supply capacity : 15 million meters per year
Quick Details Place of Origin: Benxi,China Grade: M42-B Size: 41×1.30mm inch 1 1/2×0.05 Brand Name: BXTOOL brand TPI: 5/8T、4/6TT、4/6T、3/4PT、3/4TT、3/4T、2/3FT、2/3T、1.4/2.0T、1.25T、1/1.25T Application: Cutting life is longer 10% than normal M42, more universal cutting. Application cutting for carbon steel, alloy steel, stainless steel (304, 310 410, 316L, 420)
Quick Details
Place of Origin: Benxi,China
Grade: M42-B
Size: 41×1.30mm inch 1 1/2×0.05
Brand Name: BXTOOL brand
TPI: 5/8T、4/6TT、4/6T、3/4PT、3/4TT、3/4T、2/3FT、2/3T、1.4/2.0T、1.25T、1/1.25T
Application: Cutting life is longer 10% than normal M42, more universal cutting. Application cutting for carbon steel, alloy steel, stainless steel (304, 310 410, 316L, 420)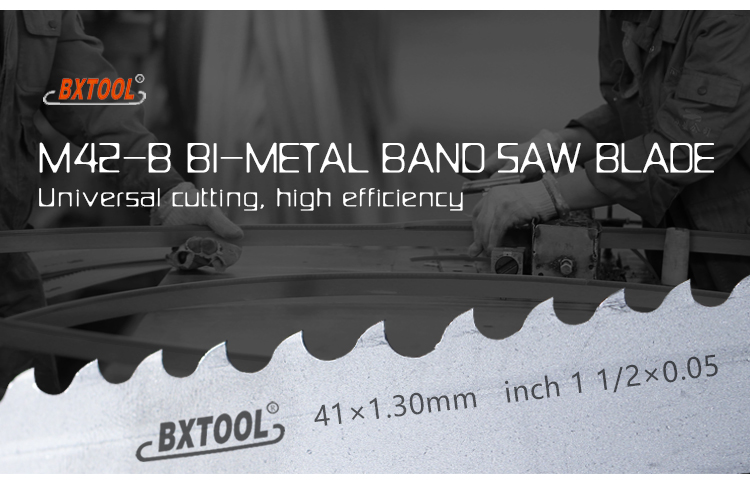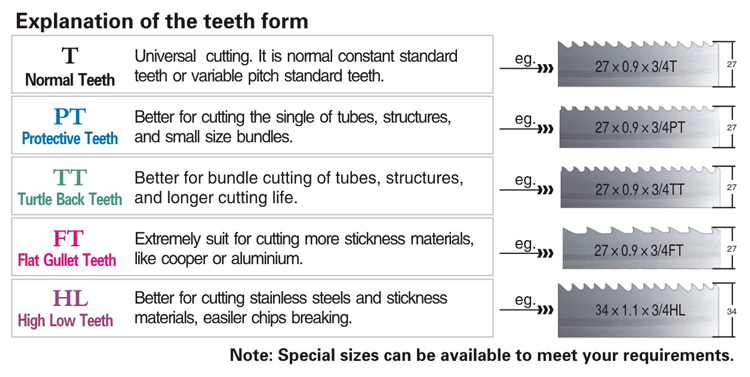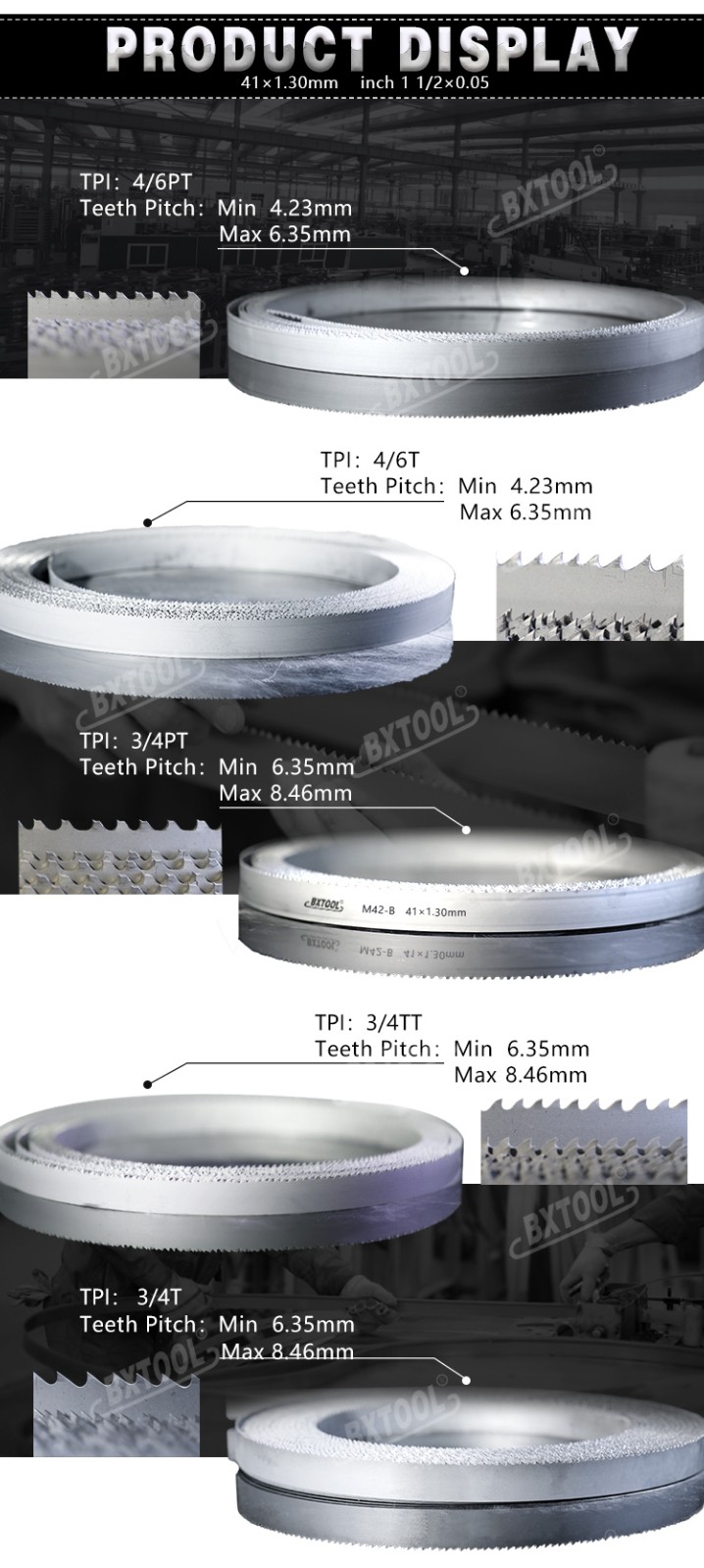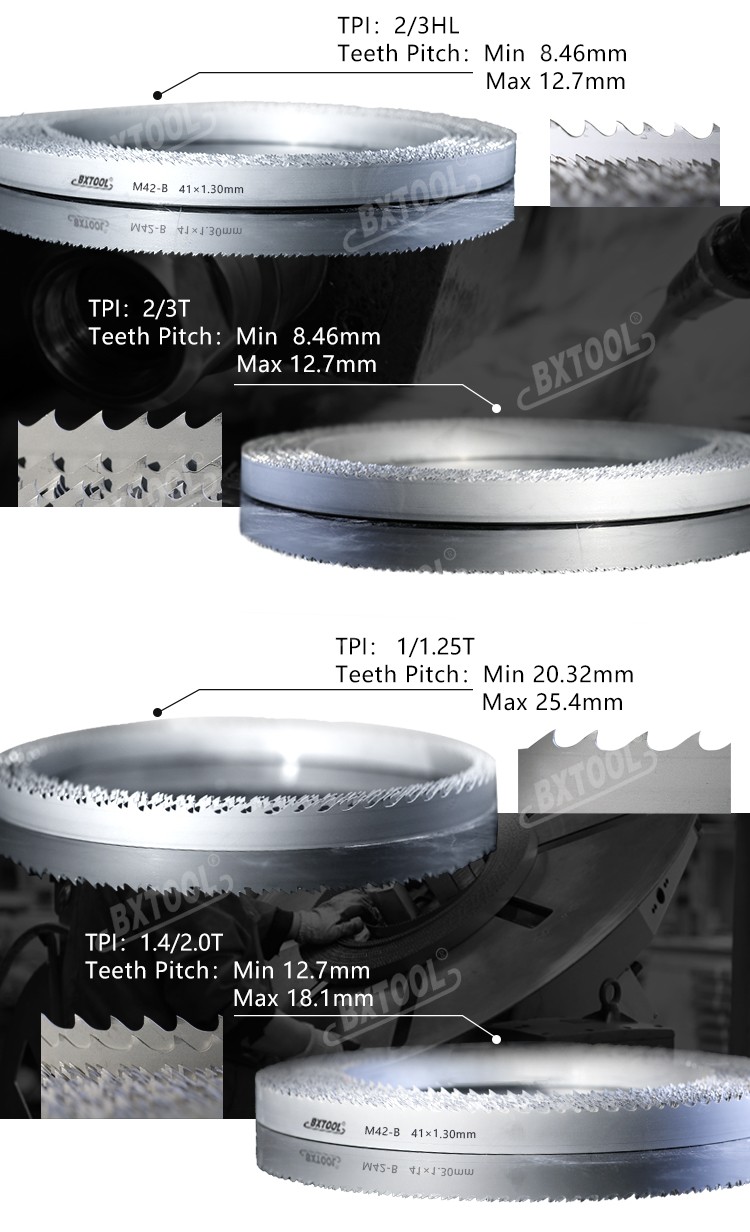 Package and shipping
Size: 41×1.30mm inch 1 1/2×0.05
For welding loops: 10pcs or 20pcs or 50pcs packed in one box.
For coils: 100m or 200m packed in one box or wooden box.
Shipping date: If there are requested sizes in our warehouse stock, normally shipment within 7 days. If over 5000meters, the delivery time is within 2 weeks. Special orders, Please contact with sales assistance or asking it by email on line.
Delivery way: by air, by sea, by train, by courier etc.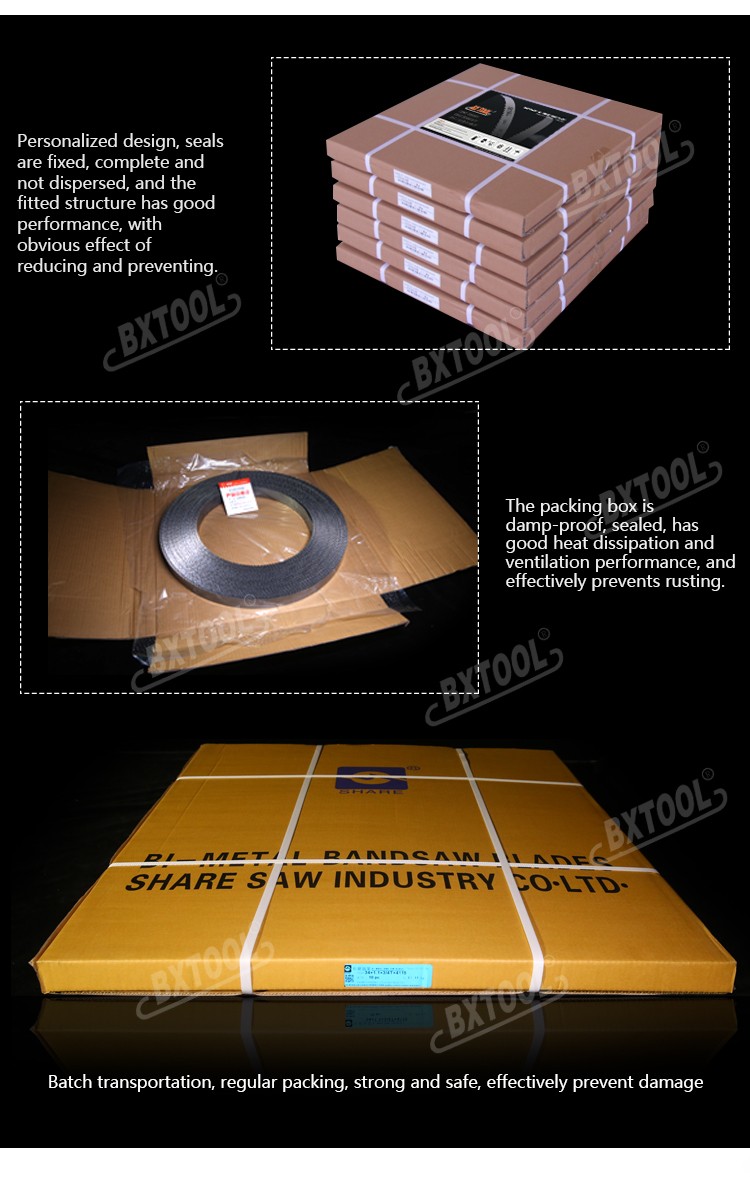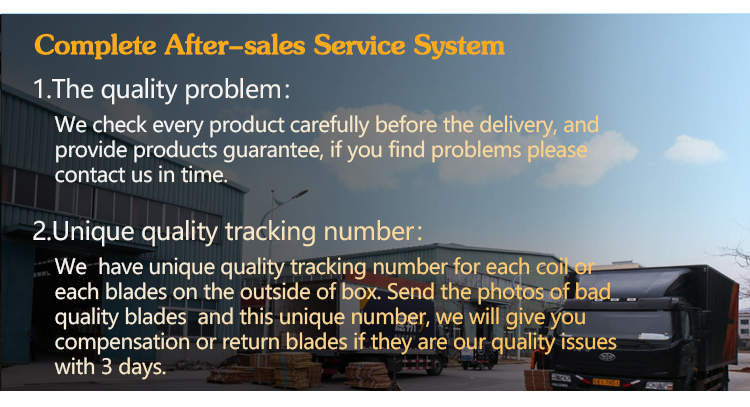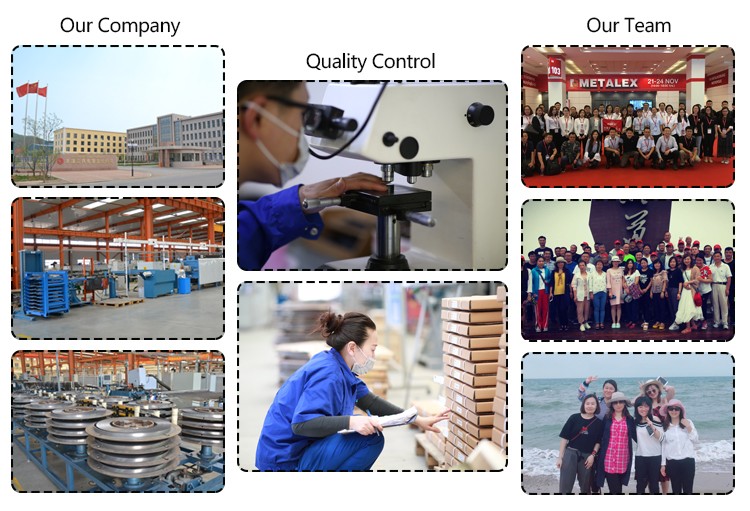 Contact us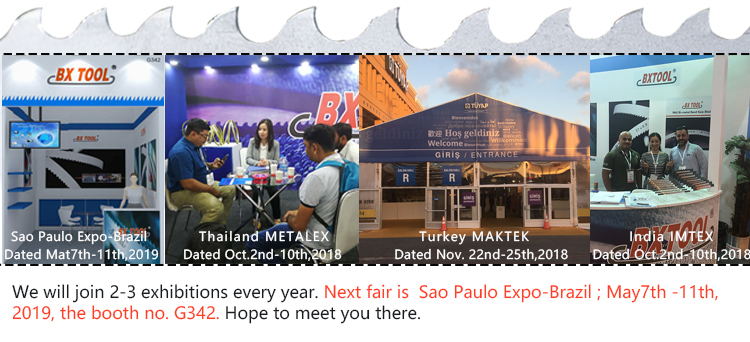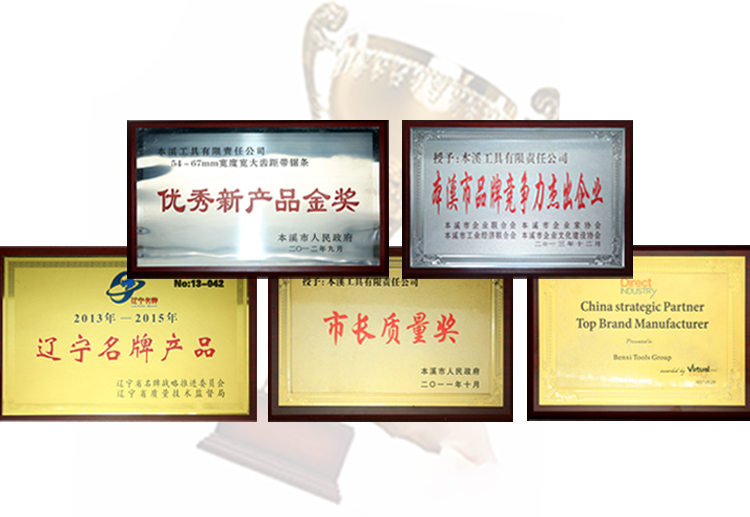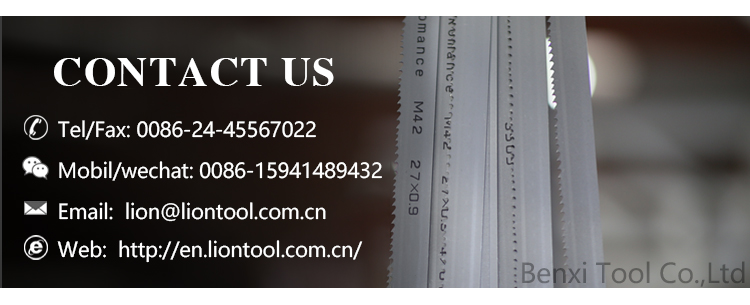 Thanks for view our product, if you have any question about bimetal band saw blade, you can send us a inquiry, we will reply you in 24hours.

Please feel free to give your inquiry in the form below. We will reply you in 24 hours.