CT carbide tipped band saw blades
Brand : BXTOOL
Product origin : China
Delivery time : within 7-15 days after confirmed order
Supply capacity : 15million meters per year
It is the most advanced product in the series of bimetal band saw blade. The welding strength can be increased by 50%. The hardness reaches 92.1 (HRA), welding strength 0.45KNxmm, the back is high alloy material of Austria Bohler company, it has the high strength and toughness high alloy material of Bohler company, and has high strength. Good toughness, strong anti-deformation force, Germany's advanced resistance direct welding technology, in the process of cutting tooth back stronger. The scientific design of the tooth shape makes the workload of each tooth more reasonable. Precise and unique population grinding makes the sawing smoother and the sawing surface smoother.
Products name: CT band saw blades
Grade: Tungsten Carbide tipped and Bohler backing material
Size: 27×0.90mm inch 1×0.035;34×1.1mm inch 1 1/4×0.042 ;41×1.30mm inch 1 1/2×0.05;54×1.60mm inch 2×0.063;67×1.60mm inch 2 5/8×0.063
Brand Name: BXTOOL brand
TPI: 3/4T、2/3T;3/4T、2/3T、1.4/2.0T;3/4T、2/3T、1.4/2.0T、1/1.25T;3/4T、2/3T、1.4/2.0T、1/1.25T;1.4/2.0T、1/1.25T、0.75/1T
Set teeh or unset teeth
Application:High hardness steel, surface hardened steel, superalloy, titanium alloy, nickel alloy, composite graphite, precious and high hardness wood.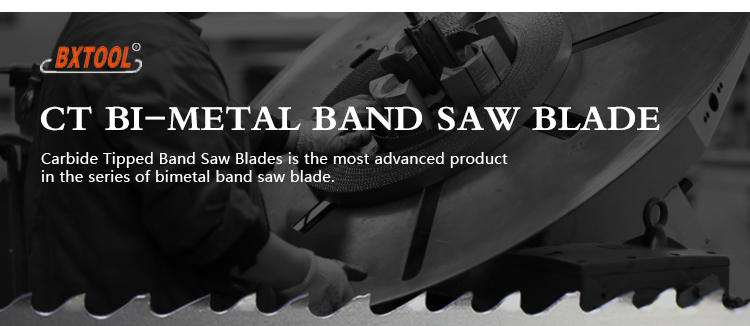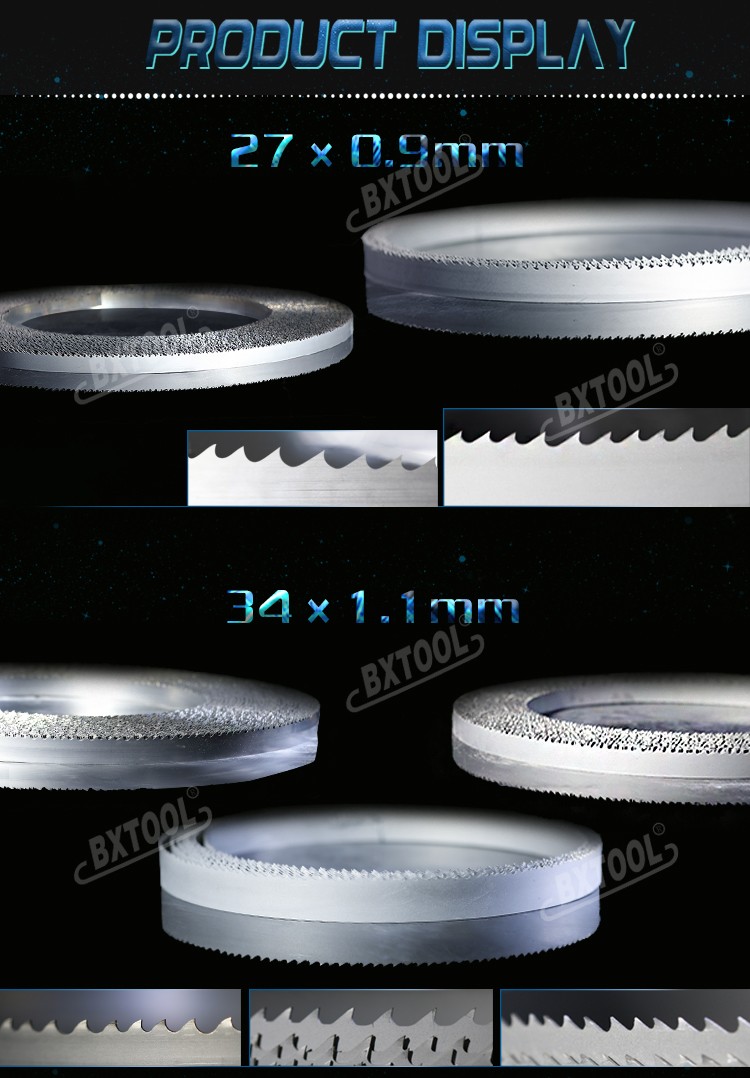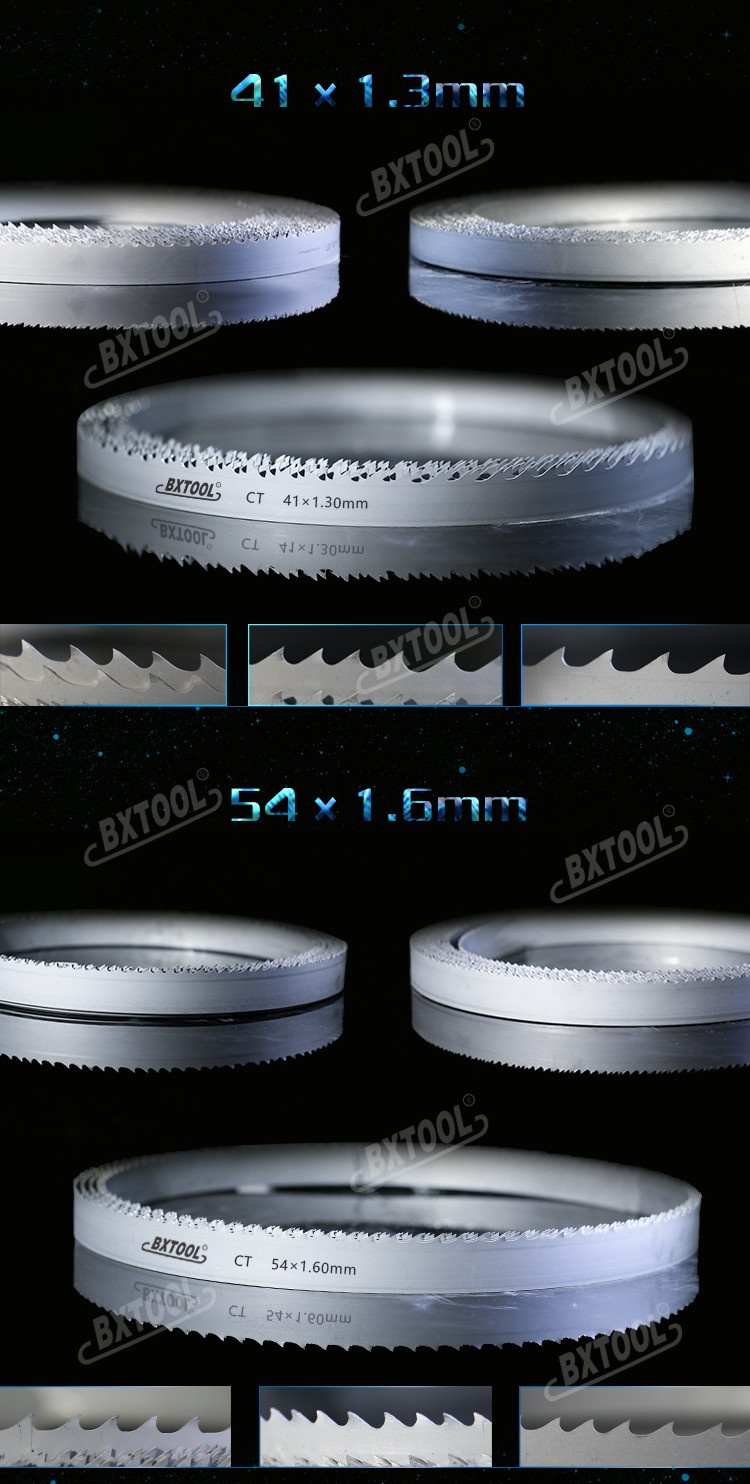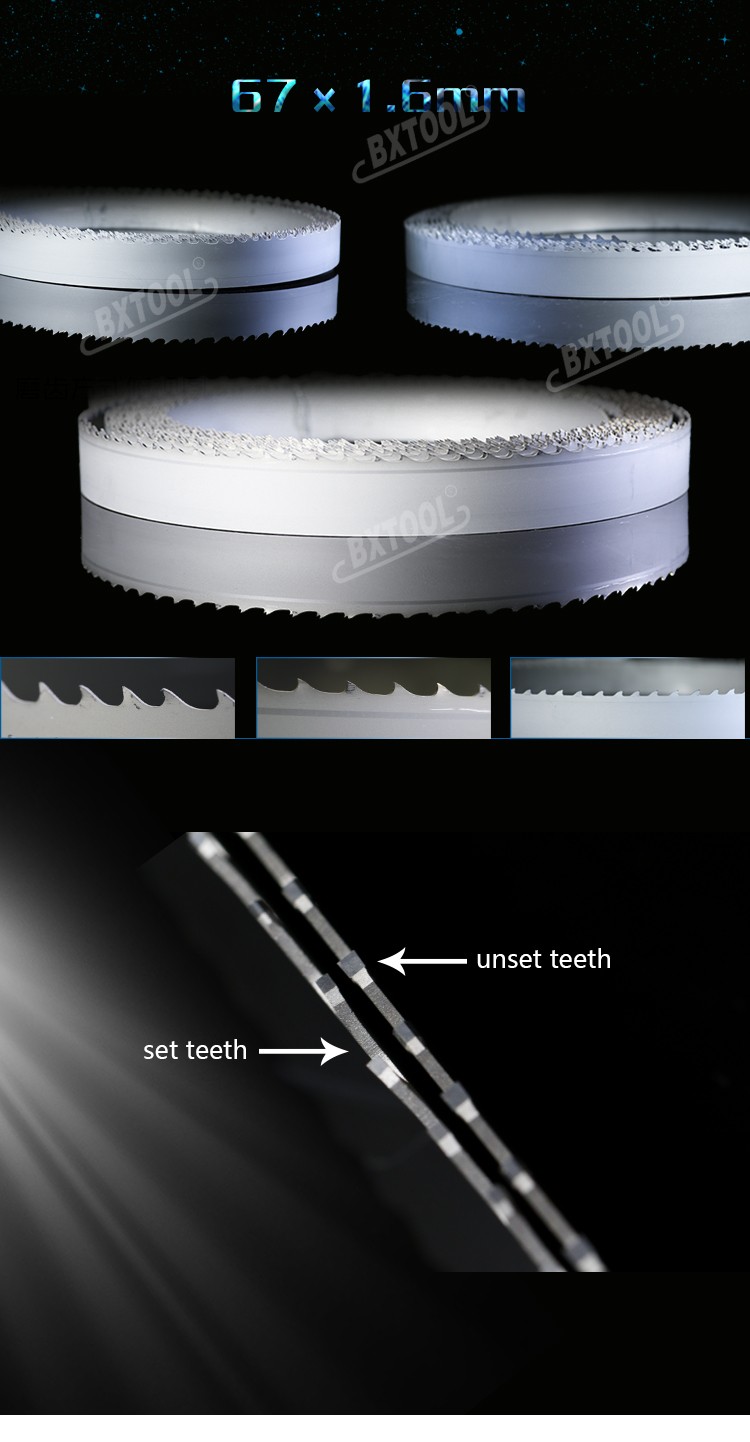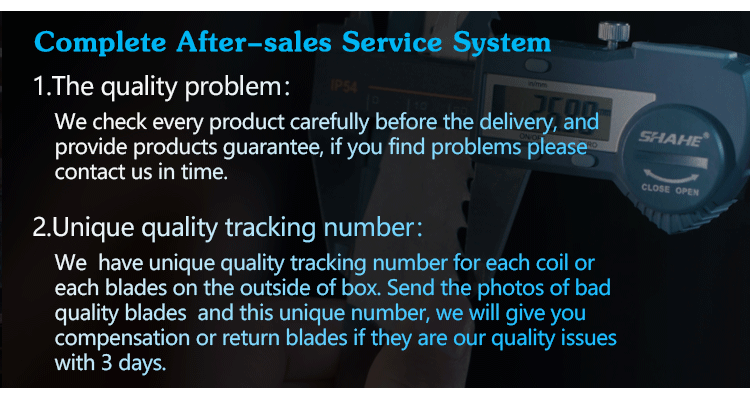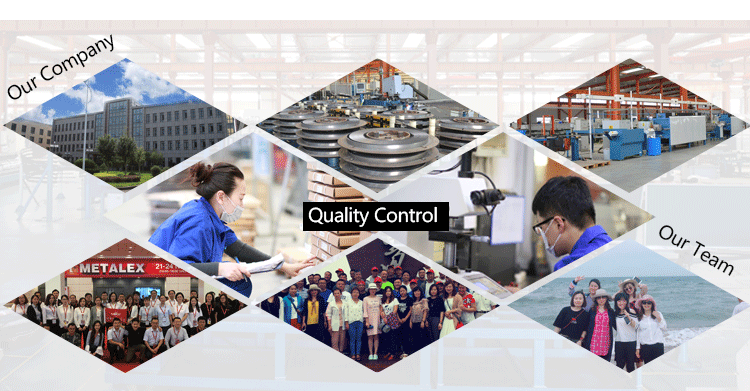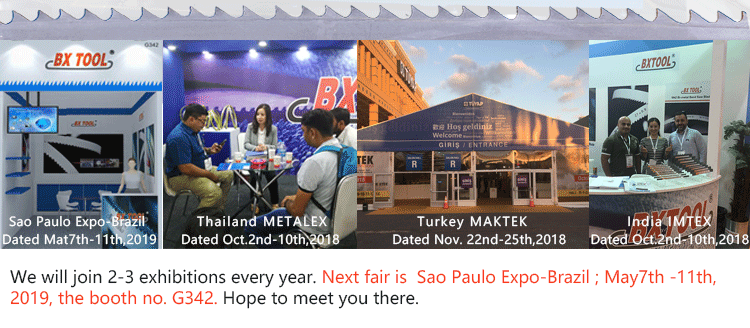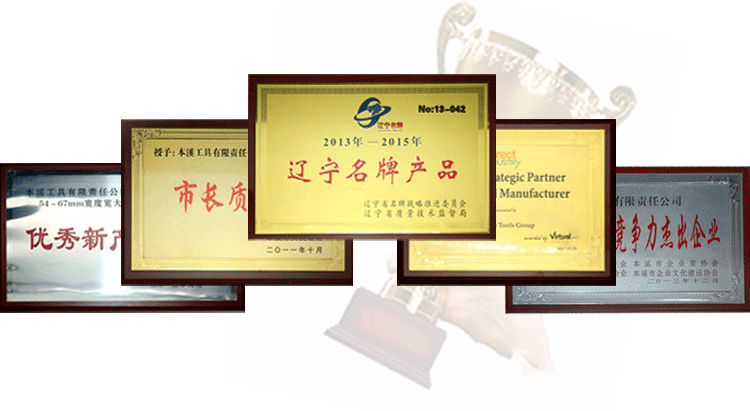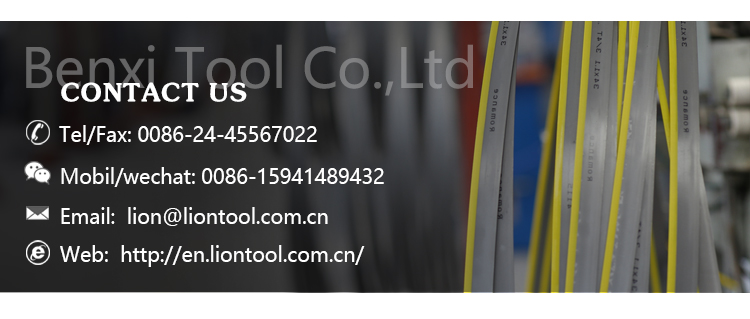 Please feel free to give your inquiry in the form below. We will reply you in 24 hours.